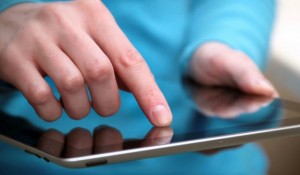 The American College of Radiology (ACR) has released an interactive e-learning program to help physicians improve their breast cancer detection skills. The ACR Mammography Case Review (MCR) Online integrates real-world experience with electronic cases in a mobile-compatible, self-paced format. Users can earn continuing education credits for completing the online program.
"Mammography has helped reduce breast cancer deaths by 35% nationwide and is the gold standard for breast cancer detection. Mammography Case Review (MCR) Online helps physicians better interpret breast imaging exams, which remain our primary weapons in the battle against breast cancer," said Edward A. Sickles, MD, chair of the ACR Breast Imaging Commission Mammography Case Review Committee.
Focused on digital mammography, breast ultrasound, breast MRI, and stereotactic and ultrasound-guided biopsy, MCR Online integrates expert feedback and provides scoring by category, with real-time benchmarking that allows learners to compare their performance to their peers. Users can control image brightness, contrast, zoom, and pan of images, and use automatic bookmarking, pause, and resume features to claim, print, and track credits.
The system is intended to help users demonstrate appropriate application of BI-RADS Atlas 5th Edition descriptors and assessment categories for FDA regulations, as well as distinguish normal and abnormal anatomic structures and breast lesions for biopsy. Participants may claim 15 AMA PRA category 1 credits upon completion.
For more information, visit the ACR MCR Online page.