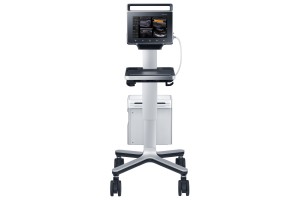 Samsung Electronics and Trice Imaging have been recognized for their emergency ultrasound training program with two nominations for the 20th Global Mobile Awards by the GSMA, or Groupe Speciale Mobile Association. The companies' collaborative project, "Mobile Acute Care," is nominated for the "Best Mobile Innovation for Health" and "Best Use of Mobile in Emergency or Humanitarian Situations."
"Samsung is committed to bringing new innovations to healthcare, and we are proud to have worked with Trice Imaging on this groundbreaking trial," said Doug Ryan, group vice president, Health & Medical Equipment, Samsung Electronics America. "The life-saving potential of this technology is high as it expedites patient triage and ensures that the best treatment plan is determined for patients during the critical 'golden hour.'"
Launched in July 2014, the pilot program outfitted 6 ambulatory vehicles in the Dallas-Fort Worth area with mobile-connected ultrasound systems connected to four regional hospitals for use with trauma patients, individuals with chest and abdominal pain, and heart attack victims. The trial successfully trained 50 emergency medical technicians and allowed paramedics to communicate with local hospitals to assess a patient's condition en route to the hospital or while the patient was still at home or at the scene of an accident.
The test program combined Samsung's PT60A point-of-care, tablet-based ultrasound system with Trice Imaging's image sharing service, enabling images to be transmitted directly from the device to the smartphones of on-duty emergency department physicians. Doctors could then provide directions on where to transmit the patient and prepare hospital staff accordingly.
"We are extremely proud to be shortlisted for this prestigious award," said Asa Nordgren, CEO and cofounder of Trice. "With a gentle push from new technology, the healthcare industry is undergoing drastic change. New applications and connected devices provide people with access to medical expertise when they need it and where they need it. We are honored to work with Samsung on this project as they possess unique knowledge and assets in the intersection of healthcare and mobility."
Get AXIS e-newsletters free. Subscribe here.