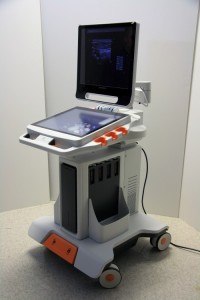 Carestream is donating $1 million in new ultrasound technology to the Rochester Institute of Technology's (RIT) Diagnostic Medical Sonography program for use in the school's new Clinical Health Sciences Center, opening later this year. The agreement will expose students to the latest ultrasound technology, while providing Carestream with early feedback on its new designs from RIT faculty and future professionals. The donated equipment will be delivered over the next 12 months.
RIT offers one of the few Bachelor of Science degrees in the country for diagnostic ultrasound, and with annual class sizes of 26 to 30 students. The sonography program falls under the College of Health Sciences and Technology and is accredited by the Joint Review Committee on Education in Diagnostic Medical Sonography (JRCDMS) of the Commission on Accreditation of Allied Health Education Programs (CAAHEP).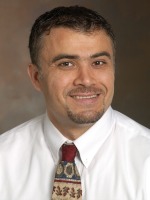 "We cannot commend Carestream enough for its insights and vision in empowering and enhancing our curriculum by expanding into new horizons and putting cutting-edge, highly innovative, and user-friendly diagnostic ultrasound equipment in the hands of students early in their training," said Hamad Ghazle, director of the Diagnostic Medical Sonography program at RIT. "Partnerships and donations like this allow our students to be active participants in the development and advancement of new technology, and at the forefront of ultrasound education and technology. And it allows RIT to provide the healthcare market with well-rounded, well-educated, well-trained, and experienced sonographers."
Carestream is based in Rochester, with 1,250 employees working at its facility there. In December 2014, the company launched its Touch ultrasound system, the first of a planned family of systems that will incorporate the Touch's distinct features. The first two products in the Touch family are scheduled to ship in the third quarter of 2015.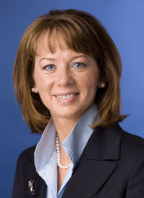 "RIT's Diagnostic Medical Sonography Program utilizes highly trained radiologists, physicians, sonologists, and sonographer teams to educate its students, and this is something we want to support in a big way," said Diana L. Nole, president of Digital Medical Solutions for Carestream. "Our new ultrasound platform was developed based on extensive input from sonographers and other ultrasound imaging professionals. The insights we will gain from leading experts and students at RIT will help us design innovative products that will lead to improved patient care and a better work experience for sonographers."
Get AXIS e-newsletters free. Subscribe here.