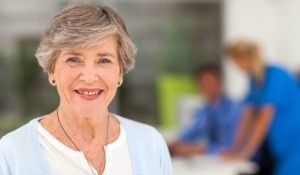 Lisa Weinstock, MD, of Women's Digital Imaging in Ridgewood, NJ, has introduced Hologic's low-dose 3D mammography (tomosynthesis) with C-View 2D imaging to improve breast cancer screening in patients. The recently available C-View 2D imaging software reduces the radiation level for tomosynthesis to that of a standard mammogram while improving the ability to detect cancers and decreasing the number of false positives compared to mammography alone.
Women's Digital Imaging specializes in conditions affecting women, including breast cancer, gynecologic diseases, and osteoporosis. In a video posted on YouTube, "The Benefits and Limitations of Tomosynthesis," Weinstock explains how tomosynthesis' ability to visualize breast tissue a millimeter at a time increases visibility of cancers. The C-View 2D imaging software converts images from 3D to standard 2D, producing a composite of images resulting in less total radiation and less time spent in compression compared to tomosynthesis exams without C-View.
But because both breast tissue and cancers appear white on mammography and tomosynthesis images, some patients may require additional screening to rule out the presence of cancer.
"Tomosynthesis is an updated version of the mammography picture.  But it is not enough. You have to know if you have dense breast tissue and if you need ultrasound, MRI, or molecular imaging," Weinstock said. The latter modalities are important because they can demonstrate how cells behave, as well as provide an anatomic picture.
"Each modality shows images differently. Working together, they improve early detection of breast cancer," she added.
For more information, visit Women's Digital Imaging.