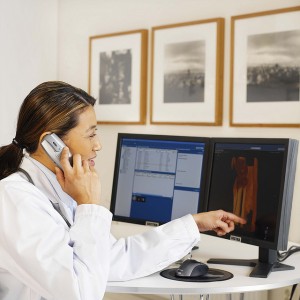 Kingston Hospital National Health Service (NHS) Foundation Trust in London has signed a 10-year contract with Sectra to use its Sectra PACS to manage medical images. The agreement will enable Kingston Hospital to better exchange patient images and data with other facilities using a Sectra solution, including Barts Health hospitals, The Barking, Havering, and Redbridge University Hospital Trust, the Whittington Hospital NHS Trust, and London North West Healthcare NHS Trust.
Kingston Hospital has been using Sectra's PACS for the last decade as part of the National Programme for IT. The recent agreement includes a new solution designed for Kingston Hospital and ordered through the NHS Supply Chain.
The Sectra PACS previously earned a "Best in KLAS" distinction from the research organization KLAS in its "2013 Best in KLAS: Software and Services" report.
For more information, visit Sectra.