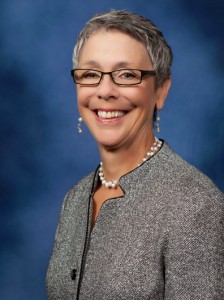 The Intersocietal Accreditation Commission (IAC) is the first diagnostic imaging accreditation organization to receive ISO 9001:2008 and 27001:2013 certifications, accredited against ANSI-ASQ National Accreditation Board (ANAB) and International Accreditation Forum (IAF) standards.
ISO 9001:2008 is a process-based certification awarded to organizations that can link business objectives with operating effectiveness, while ISO 27001:2013 recognizes organizations that establish and maintain an information security management system (ISMS). SRI Quality System Registrar, an internationally recognized provider of quality, environmental, health and safety and security management system registration certifications based in Pittsburgh, administered the certifications.
"These newly earned ISO 9001: 2008 and ISO/IEC 27001:2013 certifications represent another milestone in our successful work to comply with the ISO standards," said Sandra Katanick, CEO of IAC. "First achieved by IAC in 2013, our newly earned integrated certifications through SRI Quality System Registrar further signify IAC's ongoing commitment to comply and document adherence to established standards. I continue to be extremely proud that our current and prospective customers can have confidence that they are doing business with an accreditation organization that has undergone a rigorous evaluation and has once again earned certification for its adherence and commitment to quality management systems and information security."
For more information, visit the IAC.